One of our newest restaurants, Breakers Taradale is nestled among numerous cafes and retail outlets along the bustling Gloucester St retail strip in the Napier suburb of Taradale. Slightly smaller than our traditional sites, this 'boutique' Breakers still packs a punch and is full of atmosphere particularly when nearby Mission Estate Winery – New Zealand's oldest winery and the birthplace of NZ wine – hosts its annual Mission Concert.
MORE INFORMATION
Every February, some 25,000 concertgoers gather in the shadow of local landmark, Sugarloaf Hill, to sit surrounded by the vineyards as they sing along to world-class performers such as Rod Stewart, Sting and Elton John. Owned by husband-and-wife team, Willem and Julia (and their young son, Ari!) Breakers Taradale makes for the perfect gathering spot for concertgoers and coffee-lovers alike!
OPENING HOURS AND CONTACT DETAILS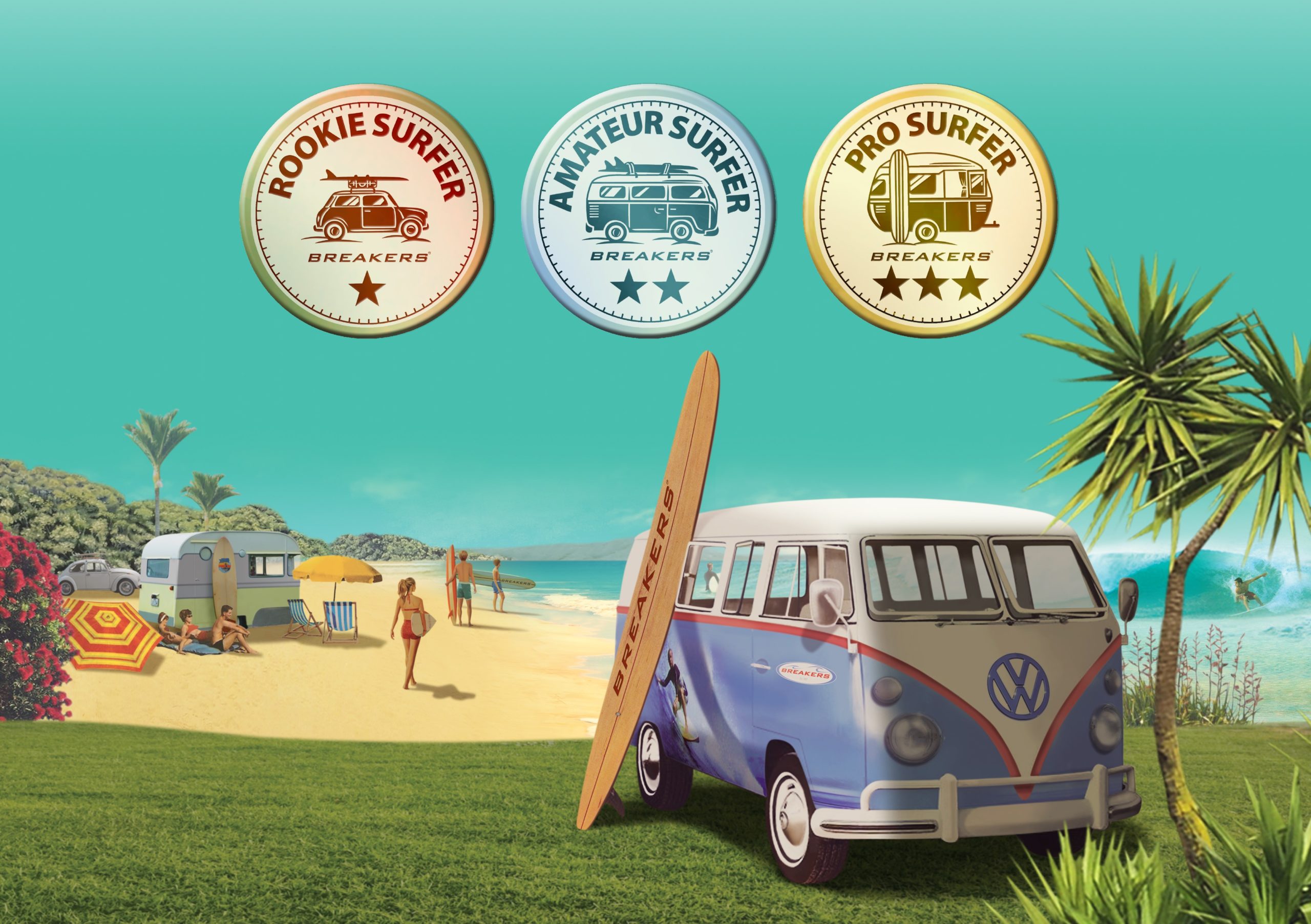 Our Loyalty Programme rewards customers with a discount every time they visit their local Breakers Restaurant.
Combined with our great menu, we believe this Loyalty system generously rewards our loyal customers and delivers on our commitment to provide everyday Kiwis with a relaxed, fun and affordable dining experience.
Sign up to our newsletter
Receive latest news and specials
" We've always been passionate about what  we do. Combining our passion with our core values of providing good Kiwi tucker, in a relaxed and friendly atmosphere, has proved to be the secret to our success."