Providing a relaxed, informal and family-friendly dining experience, Breakers Restaurants has been "Keep'n it Kiwi" since 1997.
Breakers offer an extensive yet affordable menu filled with classic Kiwi favourites sure to appeal to everyone's tastes, a Grom's Menu for the kids, a comprehensive wine list, a large range of domestic and imported beers including Kiwi craft beers, as well as cocktails, mocktails, coffees and refreshing non-alcoholic drinks.
Large enough to accommodate the biggest of walk-in groups and with pool tables, kids entertainment zones and seated outdoor areas, there's something for everyone at Breakers!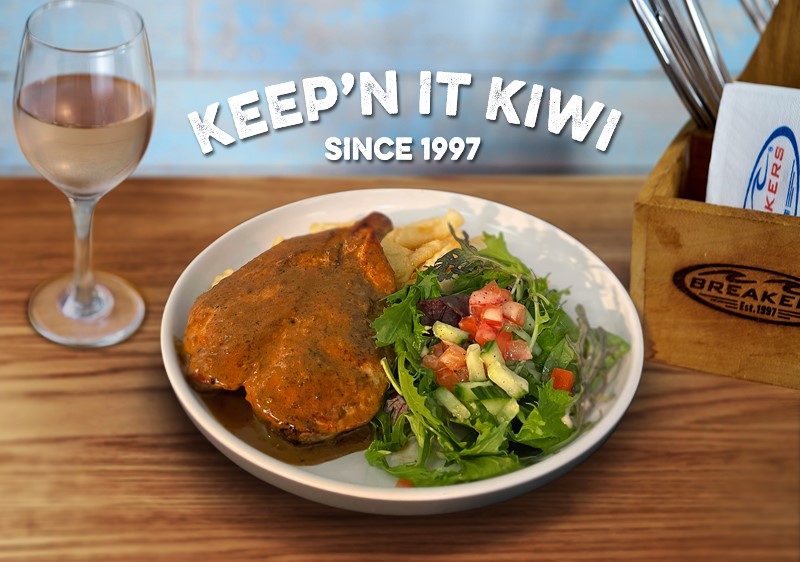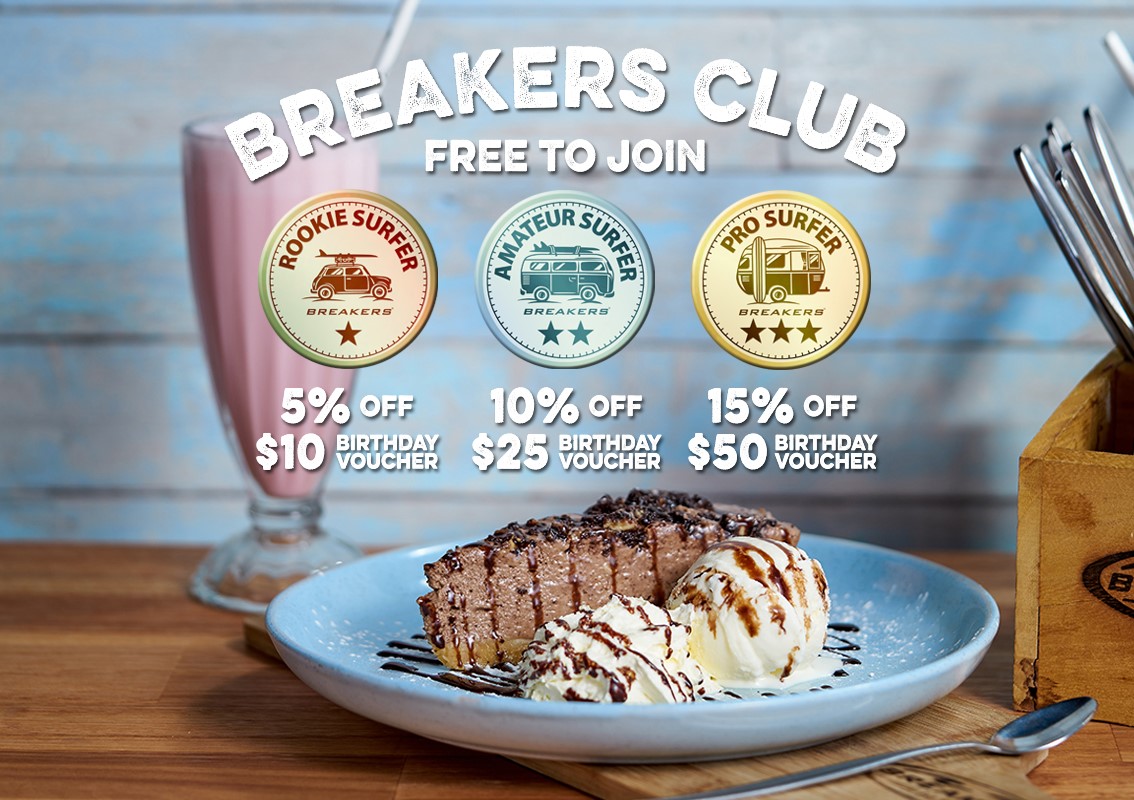 Our Loyalty Programme rewards customers with a discount every time they visit their local Breakers Restaurant.
Combined with our great menu, we believe this Loyalty system generously rewards our loyal customers and delivers on our commitment to provide everyday Kiwis with a relaxed, fun and affordable dining experience.
Sign up to our newsletter
Receive latest news and specials
"Delivering good Kiwi tucker in a relaxed and friendly atmosphere. It's called 'The Breakers Way'.